About Dr. Camille Smith
Dr. Camille Smith specializes in family medicine and obstetrics in Twin Falls, Idaho with a focus on high quality, full spectrum medicine for the entire family.
Prior to moving her practice of family medicine in 2015, Dr. Smith practiced Family Health Services in Buhl, Idaho for 6 years.
She completed her residency in family medicine at the Northern Colorado Family Medicine Residency Program in Greeley, Colorado. Then, she earned her Doctor of Medicine degree at Des Moines University in Iowa after graduating from BYU Idaho and Idaho State University.
Raised in Carey, Idaho, she graduated at the top of her class and was very active in the athletic programs there. When not at work, she likes to spend time outdoors with her husband and four children.
A Mother Helping Mothers
Since 2009, Dr. Smith has been taking care of patients in the Magic Valley, specializing in prenatal care, wellness check-ups and family health. Discounts and payment plans are available. Accepting most forms of insurance plans (Medicare not accepted).
Have a Question?
Need Help? Schedule An Appointment!
Monarch Medical Group Team Members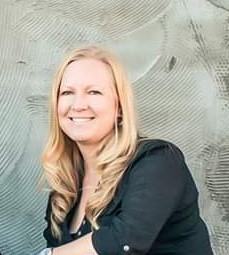 Carisa Elliott
Nurse Practitioner
Carisa Elliott is a Family Nurse Practitioner with 18 years of experience in the medical field. She was raised on a farm in Southern Idaho in the Buhl – Filer area with her 4 brothers. She graduated from Western Christian School in Salem, Oregon in 1996 and then went on to receive an Associate of Nursing degree at Hesston College in Hesston, Kansas. After several years of practice in different areas of nursing she found herself with a desire to return to school to further her nursing education. In 2010 she graduated from Boise State University with a Bachelors of Science in Nursing and in 2016 she completed her graduate training in Advanced Family Practice from Maryville University. When she is not working, she enjoys spending time with her husband and 5 children outdoors camping, hiking and biking.
Rochele Lierman
Ultrasound Technician
Rochele Lierman is a registered Sonographer, specializing in OB-GYN and general ultrasounds. With extensive training and more than a decade of experience in multiple facets of radiography, she absolutely loves her work and being able to help diagnose and provide information that helps people live healthier lives. She exemplifies the highest quality of care and respect for her patients. Her attention to detail and thorough understanding of anatomy ensure her patients receive accurate and timely results.
In her free time, Rochele enjoys experiencing Idaho's incredible open spaces – jeeping, fishing and adventuring are amongst her favorite activities. She emanates a sense of fun, is a foodie at heart and loves coffee, essential oils and connecting with her patients.
Call Today to Schedule an Appointment!